Calgary's Best Choice in Pest Control
Over 600 ⭐️⭐️⭐️⭐️
⭐️ 
Google reviews!
We offer professional service to both the residential and commercial sector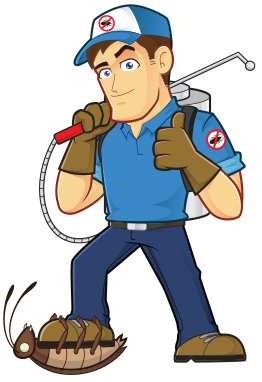 Contact Us
We Offer Full Service Warranty
Monday – Friday: 8am - 5pm
ZAP Pest Control is a full service pest control team with over 15 years experience serving Calgary and surrounding areas. Our long-standing commitment to customer satisfaction is the foundation of our business. We take great pride in zapping your pests.

Professional, Highly Trained Technicians
Pest invasions can cost property owners hundreds, if not thousands, of dollars in damages. There are many insect and animal species that pose health risks for people and pets. While some may be tempted to alleviate the problem on their own, a licensed pest control exterminator has the knowledge and technology needed to safely, quickly, and efficiently eliminate any infestation. An expert who understands the sophisticated behaviour and habits of these invaders is essential to the remediation of any pest invasion.
Testimonials From Our Clients
⭐⭐⭐⭐⭐
Both Dave and Lisa are amazing.
My mind is put at ease, they explained every step of the way and showed me what the issues were and went above and beyond. Extremely satisfied with them both.
⭐⭐⭐⭐⭐
Great service; explained the whole procedure on how we were going to get rid of the wasps. Joel was a brave soul to go out there and spray them all and then to go back and make sure the job was done. Your business card is on my fridge Joel…thank you so much.
⭐⭐⭐⭐⭐
Zap Pest control helped us with some mice issues in our home. I'm so grateful for their help, knowledge and genuine concern for our issue. We would hire them again if needed and I would recommend this company to anyone who needs help with such matters!